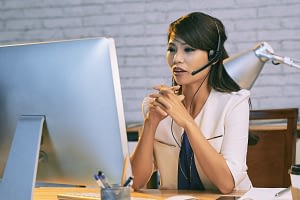 So, you've crafted a great resume. Great. Now, how is your online profile looking…? It is costly and time consuming for companies to find good people. Employers, understandably, are looking for low cost, accurate measures of quality hires. Enter LinkedIn – a powerful online platform that allows graduates and job seekers to load information online in a professional context, so that they can be found as well as research and locate opportunities themselves and network with other professionals.
A well constructed profile can mean job and/or contract opportunities, so it pays to get it right. Many of the same principles as Pitch Yourself – On Paper apply. Here are some additional tips for Job Seekers. (Of course, LinkedIn have great resources too, so check them out at their site www.linkedin.com).
1. Remember that LinkedIn is a professional platform – use a professional picture (if you can't afford a professional photographer, get your best photographic friend to take a decent pic with a simple background). Avoid pics of you with your kids, dog, holiday snaps – these are best left for Facebook profile pics. As a professional platform remember to post only professional related posts. You can still use your personality(!) however if you are going to include your Twitter feed, only post relevant professional posts to LinkedIn via #in, not everything you tweet! (It's the quickest way to become "hidden" by your contacts).
2. Enter all the relevant fields you can, including volunteer experience and Skills. For your headline, you can use a generic title eg. Accountant, Consultant etc, or you can promote your job seeking by something like "Emerging HR professional looking for opportunities". When wording your profile, include keywords for your industry. This will make you more searchable on LinkedIn.
3. Connect to people that you know and meet. LinkedIn is a network – connect to others and build your contacts. When you meet people in real life (e.g. meeting for informational interviews and coffee, to get to know your target industry) you can then send a request to connect. When you do this – send a brief note rather than just relying on the standard message. eg. "Hi Mary. Thanks for meeting for coffee. I really appreciated your insights about the fitness industry. I would like to connect with you on LinkedIn. Best regards, Jo." It's about making connections with people – and some may need you to prompt them as to where you know them from.
4. Use LinkedIn to research who's who – interested in companies in your target industry? You can "follow" the company (they often post their job openings on here), join industry groups and follow individuals of influence. You can also find key people in companies and therefore find out a bit more about them, and the company. It may be useful to see the type of backgrounds of the people within a certain organisation for example. Be aware on LinkedIn that when you view a profile, that person may be able to know you have viewed them, depending upon the settings. You may find that someone close to you is linked to a person of interest – if so, you can request an introduction. Again, it is about relationships, so tread respectfully.
For assistance in preparing your self marketing documents, including an effective LinkedIn profile, we have Professional Positioning Packages for you to choose from.