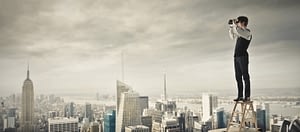 Career Discovery
If you are not at all sure what you want to do, are overwhelmed with all the choices "out there" or just seem to be going around in circles, career counselling and coaching can be an excellent way to help you work out what's important to you and then identify a way forward.
Career Wisdom offers a career counselling and coaching package called a "Career Discovery" :
"Career Discovery" package – Career Counselling and Career Coaching plus Action Planning (one-on-one sessions, 6 hours plus personalised report and Action Plan). An in-depth assessment and intensive career counselling package, that is holistic in that it looks at skills, talents, values, drivers, personality profile, training, occupations and more. Career Wisdom has access to the latest holistic and specialist career development software.
The Career Discovery package powerfully combines high-tech with a client-centred method of career counselling and coaching, to draw out the important elements for your career, personally and professionally. The Career Discovery runs over 6 hours (3 sessions of 2 hrs each, often weekly or more intensive) at the Career Wisdom office in Subiaco.
Your investment: $1597.00 inc. GST (includes your personalised report and detailed email followup containing your Action Plan that includes links, resources, contacts, etc.) You also have 60-days' email access following the Career Discovery for queries as well as $100 discount to a Career Wisdom workshop.)
Please contact us for bookings below.