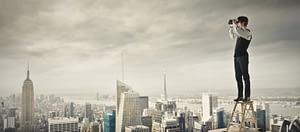 Career Discovery
If you are not at all sure what you want to do, are overwhelmed with all the choices "out there" or just seem to be going around in circles, career counselling and coaching can be an excellent way to help you work out what's important to you and then identify a way forward.
Career Wisdom offers a signature career counselling and coaching package called a "Career Discovery" :
"Career Discovery" package – Career Counselling and Career Coaching plus Action Planning (one-on-one sessions, 6 hours plus personalised report and Action Plan). An in-depth and blended series of assessments, questionnaires and expert career counselling, in a package that is holistic – looking at skills, talents, values, drivers, personality, interests, background, passions and more. Then, we look outwards  – to explore, sift, refine and help you to identify your top career option/s after aligning with you. Career Wisdom provides a Masters qualified (M.CareerDev) career counsellor with 15 years' experience, blended with the best high tech tools and delivery as well as a personalised and unique Career Discovery plan, tailored for you.
The Career Discovery program, usually held over 5 sessions in 5 weeks (or more intensively, if you wish) helps to draw out the important elements for your career, personally and professionally.
All pre-session items are delivered to your inbox with impactful 1:1 sessions held over Skype or Zoom video. There is no need to take notes – everything happens within the sessions and a comprehensive report and action plan are delivered to you at the conclusion.  Included is 30 days' access to email coaching plus a bonus followup session is offered within one month.
Your investment: $1697.00 inc. GST (includes your personalised report and Action Plan that includes links, resources, contacts and more.) You also have 30-days' email access following the Career Discovery for queries as well as a $100 discount voucher for a Career Wisdom workshop and connection to the Career Wisdom community and events.
Ready to discover your career direction and next steps?
Please contact us for bookings below.